The Dali Museum - An art museum in St. Petersburg, FL
Details

Geschrieben von

Kerstin Milberg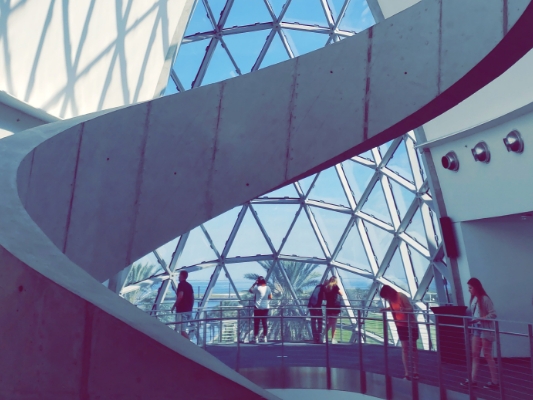 You will find the largest collection of Dali's works outside of Europe here. Rain or shine, you can easily spend a few hours admiring surrealistic art to honor an extraordinary person's vision, talent, and life. The museum is located right on the waterfront of Tampa Bay in the heart of downtown St. Pete. The unique building is a surrealism-inspired structure that features a large glass entryway and skylight referred to as the "Enigma". And it's almost a "must" to stroll through the small gift shop area to shop for some souvenirs. If you need a little something to eat or drink, you can stop by Cafe Gala. It is a little Spanish-themed eatery inside the museum, named after Salvador Dali's wife Gala, which serves light breakfast, lunch, and afternoon coffee and pastries.
CREW Cypress Dome Trails & Caracara Prairie Preserve - Enjoy true Florida nature
Details

Geschrieben von

Kerstin Milberg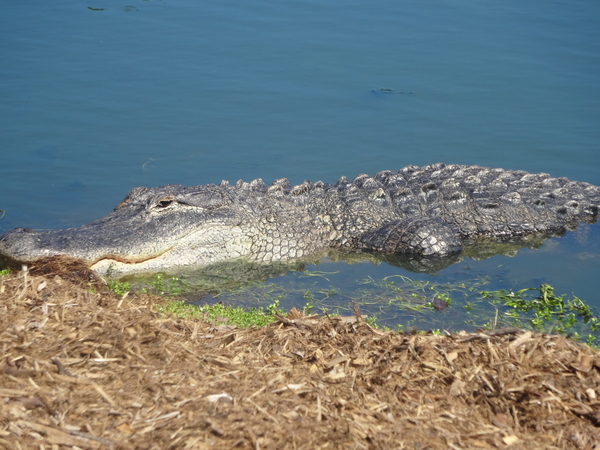 If you don't mind to possibly get your feet wet, this is the nature park for you.
The address is: 3980 Corkscrew Road (also known as Gate 5). Open from sunrise to sunset. No fee - donations accepted. Dogs permitted!
The preserve offers about 6 miles of well-marked loop trails thru pine flatwoods, oak hammocks, wet prairie, popash slough, and two beautiful cypress domes. The trails are flat grass/sand and seasonally wet in low spots.
Pick up a trail map at the entrance. The Wild Coffee Trail is especially beautiful. Be preared to encounter wild life. The adjacent Caracara Prairie Preserve offer a 2.5 mile loop across cattle-strewn pastures, beneath shady canopies of cabbage palm forests, and oak hammocks. Sweeping views of freshwater marshes dotted with wildflowers will also await you.
Dogs are not permitted here for the safety of the cattle and nesting wildlife!
Marie Selby Botanical Gardens - A tropical oasis in Sarasota, FL
Details

Geschrieben von

Kerstin Milberg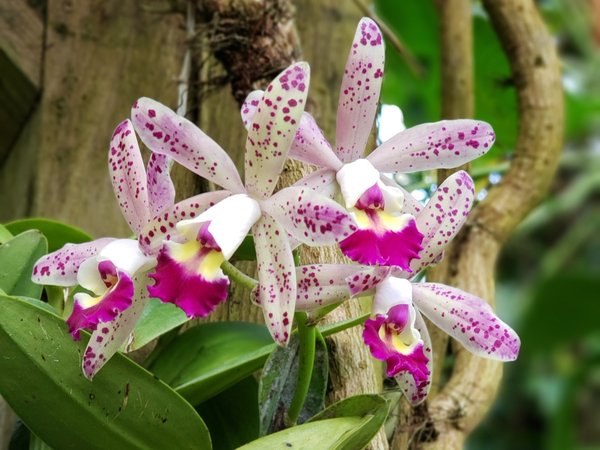 This tropical botanical garden right at the shores of Sarasota Bay is well-worth a visit. It features a gorgeous orchid exhibition, a children's rainforest garden, a butterfly & bromeliad garden, a banyan grove, a bamboo garden, and a mangrove walkway. Weddings and special celebrations can be held here too. It's a true urban oasis with something for everyone.
You can enjoy coffe, food and refreshments at Selby House Cafe (inside and outside seating). And of course, there's the Garden Shop that carries an assortment of botanically inspired products.


June 7th @ Big Blue Brewing - The Freecoasters band
Details

Geschrieben von

Kerstin Milberg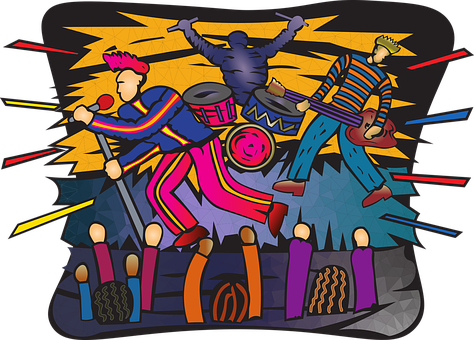 One of the newest breweries on the SW Florida scene....beers, handcrafted cocktails and gastropub bites
You can enjoy American southern soul, infectious raggae and rocksteady rythms with The Freecoasters
Check back for more events @ Big Blue Brewing
The Boathouse Tiki Bar & Grill - Fort Myers, on State Rd. 31
Details

Geschrieben von

Kerstin Milberg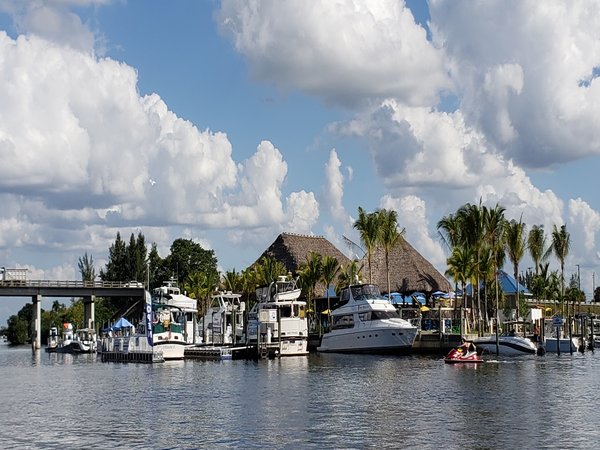 Check out this new waterfront place in town!! A huge open-air tiki bar with a sandy beach area and even a pool offering great food, cocktails & live music
Located right on the Calossahatchee River off State Road 31 in N. Fort Myers - come by boat or by car
Enjoy beautiful sunsets and a great atmosphere!

Caloosahatchee Creeks Preserve - A nature park well worth the visit
Details

Geschrieben von

Kerstin Milberg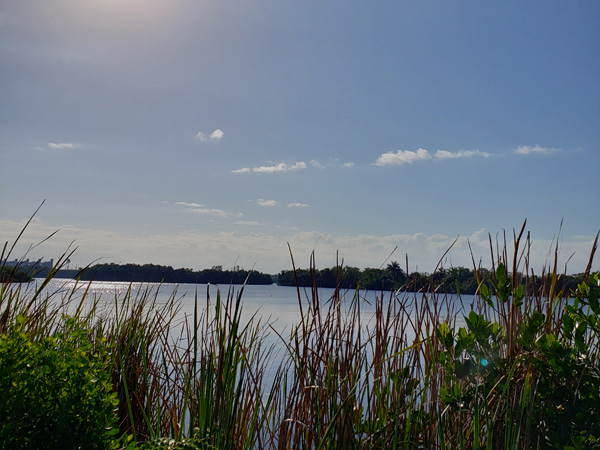 Caloosahatchee Creeks Preserve is located on the north bank of the Caloosahatchee River. The preserve is seperated by the interstate 75 and includes two seperate access points, one on either side of the I 75.
The east side offers a 1.5-mile boardwalk through wetland, hammock, and pine flatwood for the leisurely walker, as well as 3 miles of additional primitive hiking trails for the more advanced hiker. Part of the latter trail goes right alongside the Caloosahatchee River and is well worth the sweat as visitors get to enjoy beautiful water views.
On the west side, visitors can access a kayak/canoe launch into Popash Creek, which eventually flows into the Caloosahatchee River. This side offers a short hiking trail and boardwalk that includes an observation deck. Parking Fees only apply on the west side. Dogs are permitted!!